Our only focus, in terms of our clients is Search & Selection, Appraisal and MBTI.
Search & Selection Aproach

Job Description
Personality Profiling
Competencies
Career Path
Compensation Package
Critical Success Factors
Search Strategy
Potential Resources

msearch's database
msearchcv.com.tr announcements
Other web portals
News paper ads
Benchmarking Study and "Head Hunting"

"Confidential Reports" based on "Competency Based Behavioral Instance" interviews:
Education
Technical & Managerial Courses & Seminars
Detailed Work History
Instances related to Competencies
Strength and Weakness Analysis
Current & Expected Remuneration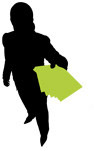 Reference Checks
Compensation package
Starting calender
Appraisal Aproach
Group's profile
Management's expectations
Performance criteria
Appraisal strategy
Structured Interviews
Professional Function Analyses-MBTI
Personal reports
Executive summary
Solutions and Suggestions
Performance Mapping
(Optional Service)
(Optional Service)
MBTI® Consultancy
The Myers-Briggs Type Indicator® (MBTI®) assessment is the best known and most trusted personality tool available today. From developing more productive work teams to building closer families, the MBTI can improve the quality of life for anyone and any organization. After more than 50 years, the MBTI instrument continues to be the most trusted and widely used assessment in the world for understanding individual differences and uncovering new ways to work and interact with others.

With the MBTI® tool, msearch reaches organizations to help:
Improve individual and team performance,
Nurture and retain top talent,
Develop leadership at every level of an organization,
Reduce workplace conflict and
Improve communication.
Rana Beyaz is Msearch's solution provider for MBTI applications.
MBTI® and Myers-Briggs Type Indicator® are registered trademarks of the Myers-Briggs Type Indicator Trust
in the United States and other countries.